All tiles are custom designed and can be used for installation in kitchens, showers, bathrooms, patios, table tops, fireplaces, fountains, indoor or outdoor tiling projects.
Custom tile design, old ceramic tile replicas
You can find a large collection of ready made tiles such as no smoking signs, house numbers, welcome signs etc. We accept orders for custom designs (any size) on your own tiles, which can be placed for decoration in internal or exterior spaces. All tiles are fired in high temperatures to ensure durability.
Decorate your bathroom, kitchen, floor or swimming-pool area with a unique and highly decorative tile design. Commissions we've had include bathrooms, kitchens, swimming pools, supermarkets, offices, hotels, restaurants, barbecue areas etc. We can do replicas of old style ceramic tiles for old floors.
Call us or visit our workshop in the old town Nicosia to discuss your ideas for your floor or wall tiles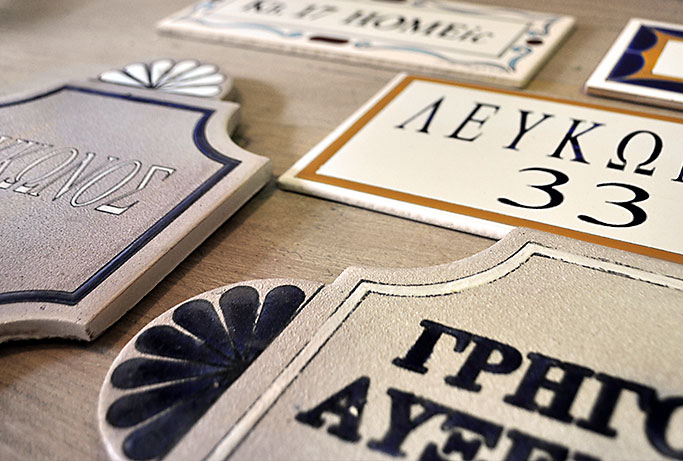 Custom designed ceramic tile signs and house numbers for your house or business, even on your own tiles.
Gift ideas for all purposes. Personalized gifts for birthdays, name days, weddings, home warmings and all special occassions.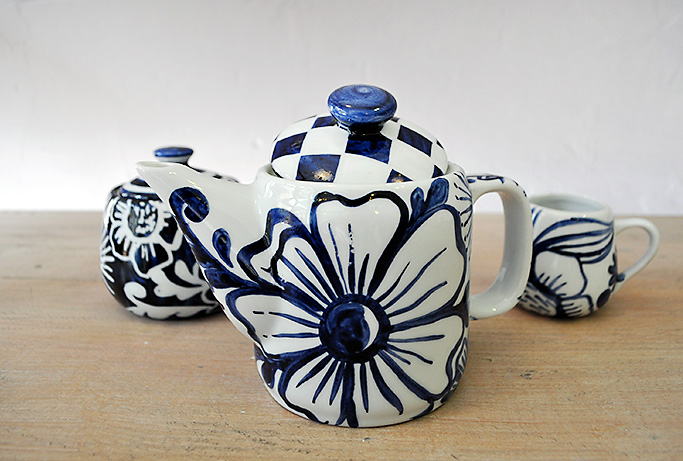 Hand-painted ceramic gift ideas, for your loved ones or for your own use. Excellent choice as a housewarming gift.